Main content starts here, tab to start navigating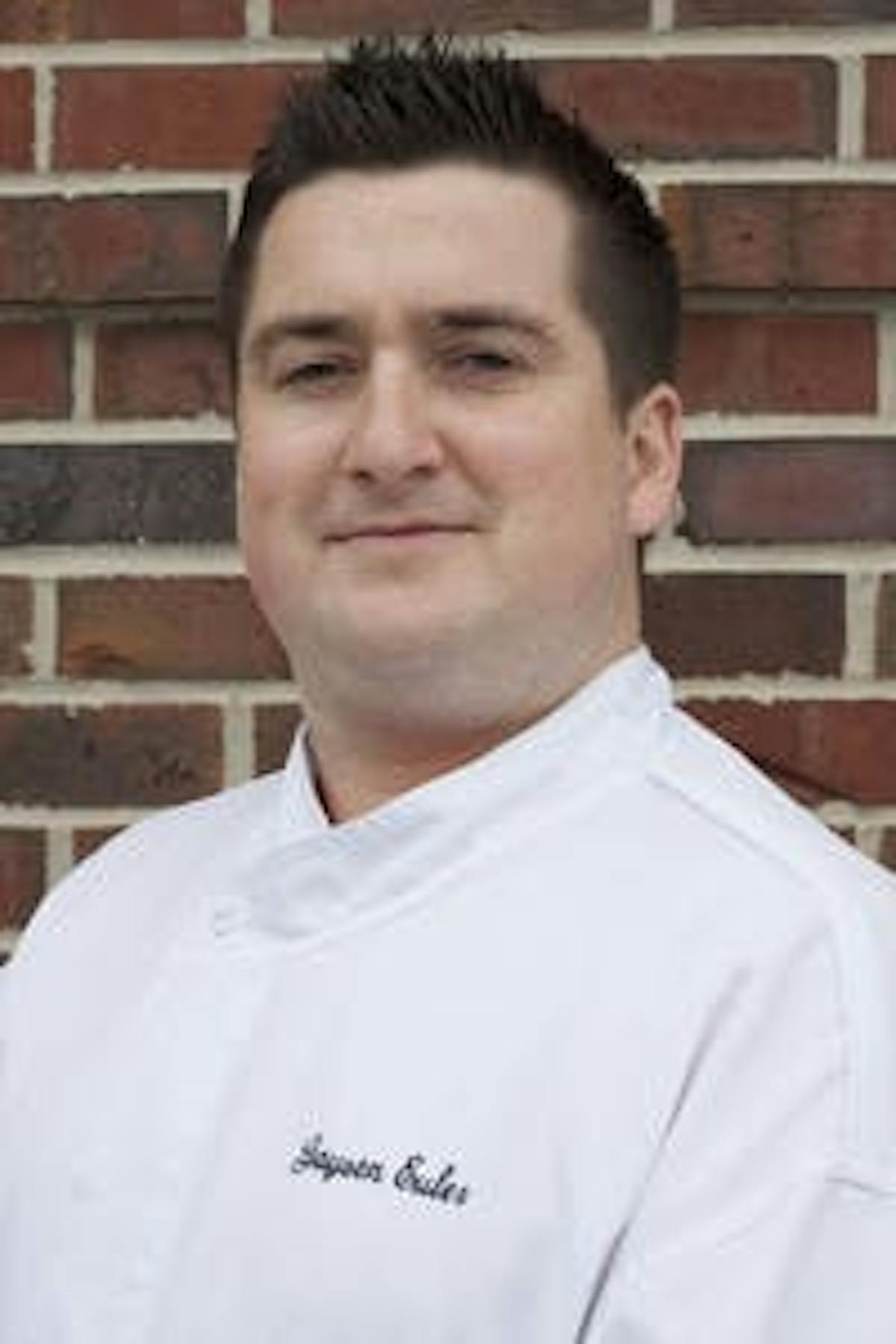 Chef Jaysen Euler
Chef Jaysen Euler has been working in professional kitchens since the ripe age of 14, when he started his career as a dishwasher at a local bar and grill in Ohio. Always feeling comfortable and at home in the kitchen, Euler has touched every aspect of what a professional kitchen has to offer – dish pit, prep, sauté, veg and beyond to work his way to Culinary Director at Mio Modo Restaurant Group (MMRG).
Though Euler formally started working in professional kitchens as a teen, his culinary journey truly started while working along his mother. In fact, his family tradition was to have everyone who attended Thanksgiving prepare their own dish. So Euler participating, and according to his family, at 12 years-old, he roasted a leg of lamb for Thanksgiving, and ever since, has been in love with the kitchen and creating delicious dishes for people to enjoy.
Once he journeyed out of his family's kitchen and the dish pit in Ohio, Euler formally started his culinary career after attending Arizona Culinary Institute, at Douglas Rodriguez's, Deseo, in Scottsdale, AZ. After mastering his skills at Deseo, Euler took his talents to the Sofitel in Chicago's Water Tower plaza and worked under Chef Gilles Arzur and Chef Martial Noguier, where an opportunity as Sous Chef for Norwegian Cruise Lines brought him out to sea. After that, Euler set roots back in Chicago, joining Mio Modo Restaurant Group at Davanti Enoteca from 2011 to 2015. Then, he transferred over to Chicago's Parlor Pizza Bar for a few years.
A familiar face to Mio Modo Restaurant Group, Euler returned to the iconic restaurant group in 2019 to help lead its culinary program. Euler has worked closely with the team at Davanti Enoteca and across other MMRG concepts, always instilling a sense of genuine belief and pride in the food the team is creating to help grow customer experiences. His diligence and devotion to MMRG has led him to opening his own concept under the FRG umbrella. Born from both his and Scott Harris' (MMRG Founder) joint passion project to pay tribute to their wives' familial Greek heritages, the pair created Vasili's – hearth-focused Mediterranean concept in Naperville.
Euler is most fulfilled with his work when customers tell him, "This is the best meal I've ever had." These compliments never get old and reinforce that Chef is right at home in the kitchen. When he's not in the kitchen, Euler, newly a father, is spending time with his wife, Alex, and one-year-old son, Dean. As husband and dad, Euler's most treasured moments are those grilling in the backyard for his family – already instilling in Dean his love for food.